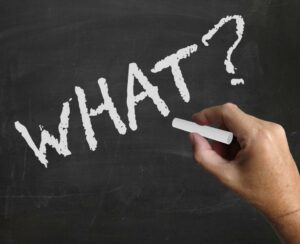 What is the WEEE (Waste Electrical and Electronic Equipment) Directive?
The Waste Electrical & Electronic Equipment Regulations require that all producers of electrical equipment are obliged to pay for recycling of all household electrical goods once they come to the end of their service lives. Updated in 2013, further requirements were introduced whereby electrical goods manufacturers are also obliged to actively assist in both delivery of a UK wide WEEE collection infrastructure & encourage the participation of consumers in the recycling of electronic equipment.
To comply with the regulations, manufacturers must join a Producer Compliance Scheme, which will provide a link between producers of equipment & environment agencies, as well as a number of services which enable WEEE to be effectively recycled or reused. All new electronic equipment placed on the market must include marking with certain information to allow the consumer to correctly dispose of the equipment.
What's covered under these regulations?
The Directive applies to all electrical & electronic equipment listed in the following categories, equipment which is dependent on electrical current or electromagnetic fields in order to function, and equipment involved in the generation, transfer, or measurement of such electrical currents or EM fields, and which is designed for use at voltage levels not exceeding 1kV for AC or 1.5kV for DC, provided that the equipment is not part of another system that does not fall within the scope of the Directive:
Household Appliances – Large types

Household Appliances – Small types

IT & Telecoms Equipment

Consumer Electronics

Lighting Equipment (with the exception of luminaires for household use)

Electronic & electrical tools (with the exception of large industrial workshop tools)

Toys, sports & leisure devices

Medical devices (with the exception of all implantable& contaminated products)

Monitoring & control intrumentation

Automatic dispensing machines
Producer Compliance and Marking Requirements
Many different stages of the EEE (Electrical and Electronic Equipment) chain are affected by the WEEE Directive, but for practical purposes only the requirements of the equipment producers are covered, as our clients fall into this category.
In the WEEE Directive, a Producer is defined as follows: Any person who, irrespective of the selling technique used:
Manufactures or sells Electronic or Electrical Equipment under his own brand

Resells under his own brand equipment produced by other suppliers.

Imports or exports Electronic or Electrical Equipment on a professional basis into a Member State
With regard to the main aim of the Directive – to reduce the environmental impact of waste electronic equipment – the underlying sentiment of the Directive is "The Producer shall pay". More specifically, this refers to the funding of collection, transport, sorting & recycling or re-use of electronic equipment, along with any associated public relations or consultancy costs. The Directive states that producers may undertake these tasks as individuals, or become part of a collaborative scheme with proportional responsibility.
Producer Obligations
Markings – All Electronic or Electrical Equipment placed on the market after 1st April 2007 must be marked with specific information to assist with separate collection when it is discarded as waste, a producer identification & that the product was placed on the market after 13th August 2005. The latter marking can be achieved by marking the equipment with the date it was placed on the market, or by placing the "black line" under the wheelie bin symbol.

Join a producer Compliance Scheme – Each producer must join a PCS. Through this membership the producers will finance all collection, processing, recycling & environmentally sound disposalof separately collected Waste Electronic or Electrical Equipment. The PCS will on the producer's behalf, register each of it's members & will report information & declare compliance with their obligations. It may also assist producers with clearance & processing of Waste Electronic or Electrical Equipment & trade evidence on their behalf.

Information to assist with Processing & Recycling – Producers must make information available to waste processing facilities & reprocessors on each new type of Electronic or Electrical Equipment they release onto the UK market within one year, to assist with the reprocessing of waste equipment.

Provision of producer registration details – All producers must register with the relevant Environment Agency. This will generally be one of the duties performed by the PCS on the producer's behalf. The producer registration number must be provided to distributors when they sell Electronic or Electrical Equipment.

Report level of product sales to their PCS – This is so the PCS can collate quarterly & annual data for national reporting purposes.

Records of direct selling abroad – If a producer is based in the UK & selling direct to end users in other member states, records must be maintained of these sales including how the obligations in other member states have been complied with, for a period of no less than six years.